música
Remember I Told You - Nick Jonas ft Anne-Marie, Mike Posner
6/07/2017 03:30:00 p.m.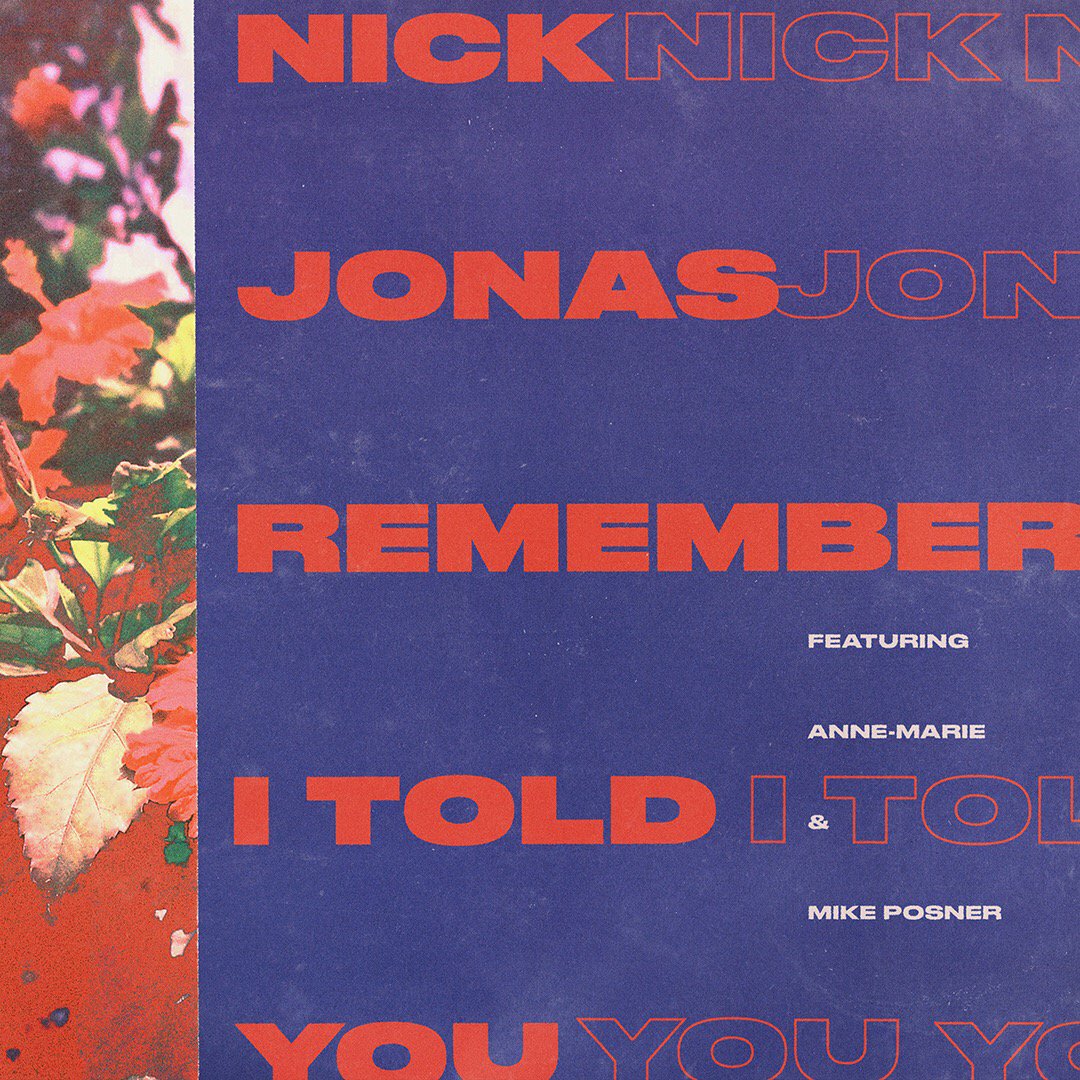 Remember I Told You
Featuring Anne-Marie & Mike Posner
Fecha de Lanzamiento: 26/Mayo/2017
Single
"

I've been looking for lovin', all the wrong places.

You too? You too?"
Hola!
Trataré de hacer un post sobre música cada miércoles.
Nick Jonas lanzó su nuevo sencillo Remember I Told You feat Anne-Marie & Mike Posner.
⧪ Lyrics ⧪

Remember I told you, I need you
Remember the spotlight, what's that?
All of the words that I'm saying
Are just a fancy way of saying "I care"
⧪ Opinión ⧪
Honestamente esperaba más de Nick, Estaba tan emocionada cuando anunció su nueva canción pero al final me decepcionó un poco.
Creo que Remember I Told You es en general buena, pero preferiría que la cantara solo él. No me mal interpreten, creo que la parte de Anne-Marie está bien pero la parte de Mike Posner, simplemente no. No me gusta Mike Posner (ni su colaboración con Nick en Closer de su primer álbum como solista "Nick Jonas") y creo que, como con dicha canción, también arruinó ésta.
Tal vez, TAL VEZ, si la canción fuera solo de Nick me hubiera gustado más.
En fin, Remember I Told You, NO es una canción mala, pero tampoco es la mejor. Tal vez, simplemente ésta canción no es tanto mi estilo. Sinceramente no me causó ningún impacto (cosa que casi siempre me pasa con cualquier música de cualquier Jonas), me pareció un poco indiferente. No la odio pero tampoco es una canción para escuchar todo el tiempo. Solo está "bien".
Espero que Nick Jonas nos sorprenda con más y mejores canciones pronto.Cualquier cosa que nos traiaga en el futuro, lo seguiré apoyando como siempre. Él es súper talentoso y en verdad creo que puede crear (y ya ha hecho) canciones mejores y por ello merece más reconocimiento y más éxito.
Es de mis cantantes favoritos y tengo muchas esperanzas en él y espero que este año pueda alcanzar un éxito más como el que tuvo con Jealous.
✧ Calificación ✧
2.5/5
Lyrics: 3/5
Música: 2/5
Featuring: 2/5